Google Maps Live Feature Rolling out for Android and iOS Users
Google Maps live feature also know as Google AR navigation feature is rolling out to more people now. Previously the feature was launched for Pixel users. It is basically an augmented reality feature which guides you through the streets. For long, the feature was tested for walkers who were using the Application.
Google Maps Live Feature will make lives of Walkers Easier
No doubt, Google Maps has made our lives more comfortable, and by launching, this feature, the company proofs that it is trying to make this earth a more accessible place for its users. Both Android and Apple users will be getting this feature.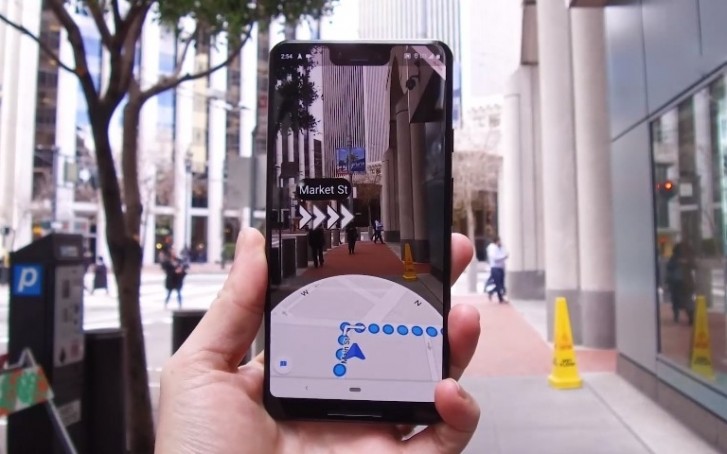 Android users need to have devices that support AR Core to use this feature effectively. Whereas, iPhone users should have an AR Kit for Google AR feature.
All you need to do is to select a waypoint on the map and tap on the walking directions. If you are done with it, click on the Live View option at the bottom of the screen. By using the phone's camera, you can easily recognize streets by getting visual directions in real-time.
Right now the feature has not landed to Pakistan as I can't see it on my mobile. Let's see when this feature will launch for us and how much will it be effective.